Impact Centre

The Impact Centre allows Goodwill to consolidate many of its Edmonton and area operations, centralizing recycling efforts and reducing waste, providing extra value to our shoppers and donors and always furthering our efforts to connect Albertans with disabilities to meaningful employment.
The Impact Centre is an innovative, brand new facility that will do more for this organization and enterprise than anything we have ever done in the past. More efficiency, more recycling and sustainability opportunities, and most importantly more mission opportunity. The Impact Centre will create jobs for persons with disabilities inside this facility, outside our enterprise and through many partnerships.
This one-of-a-kind facility revolutionizes the ways in which Goodwill can serve our community. The Goodwill Impact Centre is home to: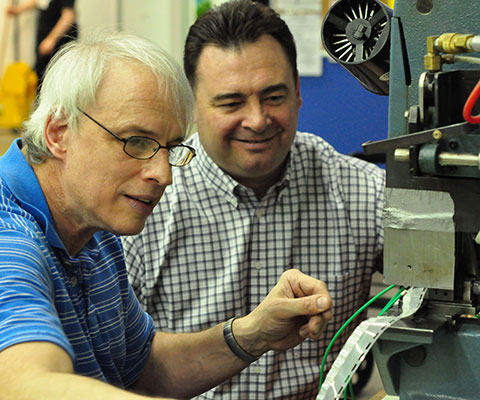 Commercial Services is a division of Goodwill that provides innovative and cost-saving services for companies like yours. We provide solutions in packaging, assembly, and light manufacturing.
Commercial Services is a center-based, inclusive place of employment for persons with disabilities.
By outsourcing with Goodwill's Commercial Services division, businesses, non-profits and municipalities have realized cost savings by having assembly and/or preparation of products completed at our operation thus saving money, time and space.
Here is a list of some of our service experience:
Sorting
Mail Assembly
Folding and Labelling
Counting and packaging materials, parts and promotion materials
Assembly of manufactured parts
Packaging products – Kit Assembly
Cutting and packaging cleaning cloths
---
Our dedicated team always welcomes new projects of all sizes.
By partnering with Goodwill Industries of Alberta, Commercial Services, you will save your business time and money. As an added bonus, using our services gives back to your community and provides individuals with disabilities the opportunity to experience meaningful employment.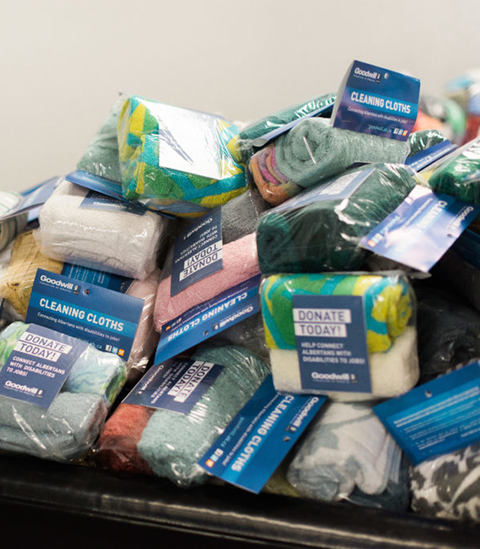 Are you a bargain hunter, or an upcycler? A first in Western Canada, the Goodwill Outlet store will sell merchandise by the pound. An ideal shopping experience for those looking for great finds at an even better price.
The Outlet Store boasts treasures that slipped through the fingers of more casual shoppers in our regular retail stores. Everything at the outlet store is sold by the pound, giving you an even better deal on those great thrift finds!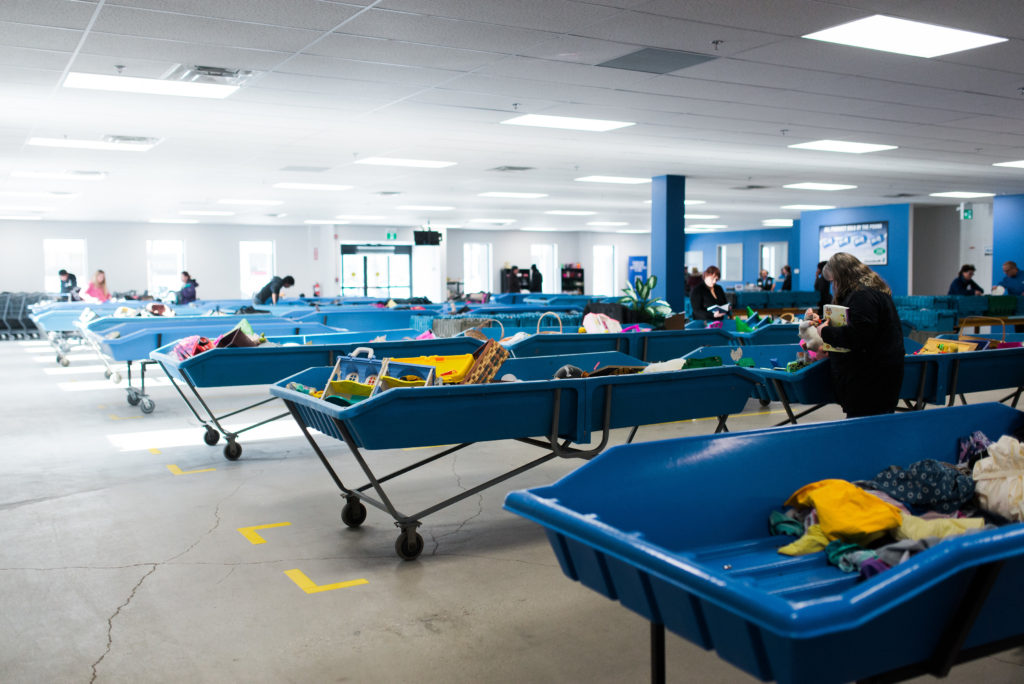 Outlet Store & Donation Centre Hours
Monday to Friday: 9:00AM – 5:00PM
Saturdays: 10:00AM – 2:00PM
Address: 11415 168 St. NW, Edmonton, AB T5M 3S1
If you're refurnishing on a budget or looking for that perfect DIY piece, look no further! The 3,000 square foot furniture outlet will concentrate Goodwill's furniture offerings in one convenient location.
We will be localizing most of our furniture here at the Impact Centre. The furniture outlet is a great place to come shop if you are a crafter, upcycler, woodworker and project-lover!
---
Visit our Pinterest page for furniture makeover inspiration!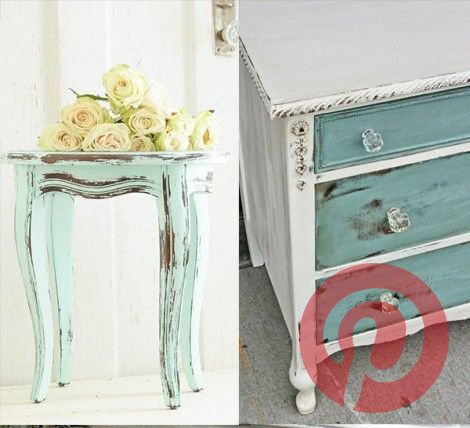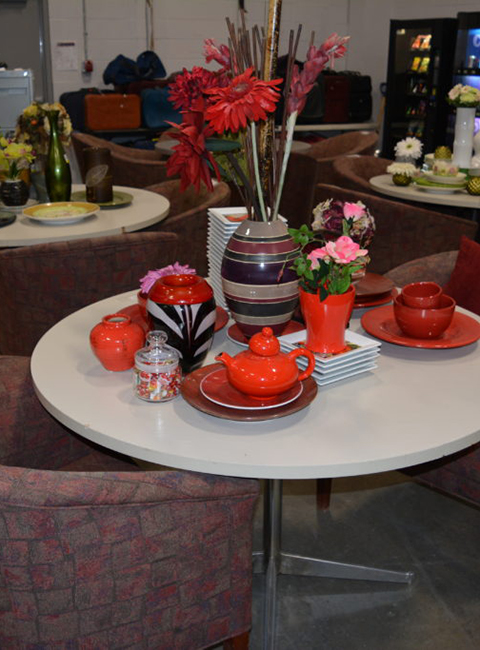 The Impact Centre contains a donation location, accepting new and gently used clothing and household goods.
When you donate to Goodwill Industries of Alberta, you support programs that connect Albertans with disabilities to meaningful employment.
Goodwill Industries really makes a difference in your community. We work hard to turn your donations of new and gently-used clothing and household items into opportunity. We do this by accepting these donations and selling them in our thrift stores. Revenue from the stores supports employment programs for Albertans with disabilities.
Donations Help the Environment
When you donate to Goodwill, you not only support your community, but you also do good for the environment. Donating ensures that your items aren't thrown away in landfills; instead, they are re-sold in our thrift stores to people who can use them.
---
---
---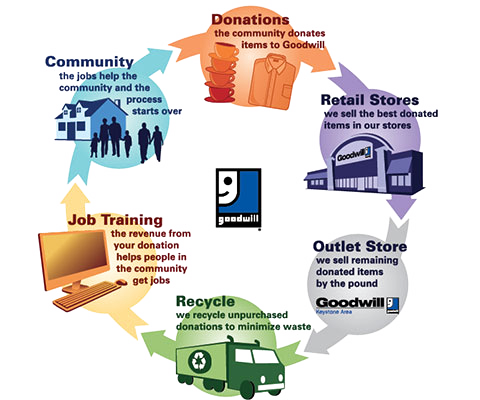 Sustainability & Recycling
Donated goods that didn't find a new home are responsibly recycled as cleaning cloths and other reusable materials through our post-retail operations.
Items in the donation cycle that were unable to sell in our stores are brought into our warehouse where they are carefully sorted through and recycled. We recycle various materials so that we minimize what goes into the landfills. Products that have metals are taken apart and the metals are recycled. T-shirts and towels that didn't sell are brought to our Commercial Services division where our team members use cutting machines to make cleaning cloths out of them. The cleaning cloths are then sold at all of our stores and at some of our local partners like, North Central Co-op and Hughes Car Wash.
Here is a list of some of the things we recycle:
Textiles
Copper
Books/Paper products
Cardboard
Electronics
Furniture
Shoes
Purses and accessories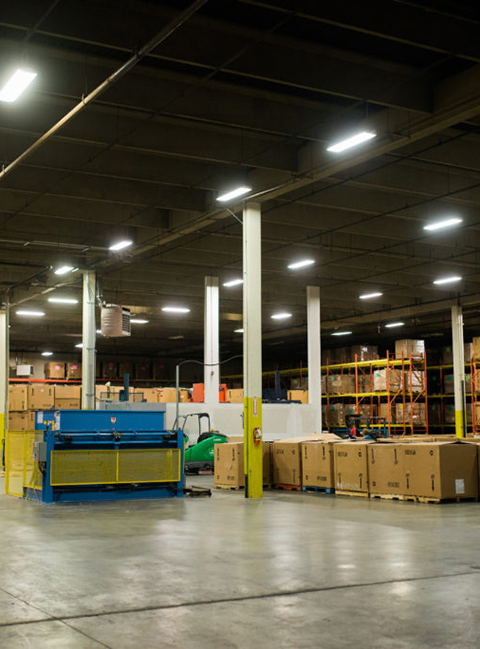 At Goodwill we are committed to continually increasing our recycling activities, diverting more and more from landfills.
Community Engagement Centre
In our Community Engagement Centre we are thrilled to be home to our partner

You Can Ride 2

. This organization believes that all children should be able to experience the joy and freedom of riding a bike.
Inclusion
To allow families to "Borrow a Bike" thus enabling children to participate in cycling with their friends and family.
To modify equipment so that all children will be able to experience the joy of riding a bike.
To share ideas and parent feedback on various styles of bikes to promote adaptive cycling across the province.
To teach two-wheeled cycling to children aged 8+ who have struggled with mastering this skill.
To offer "Train the trainer" workshops to share the tools and resources developed in the programs listed above so that other professionals might offer similar services in their own communities.