Commercial Services
Commercial Services is a division of Goodwill  that provides innovative and cost saving services for companies like yours. We provide solutions in packaging, assembly, and light manufacturing.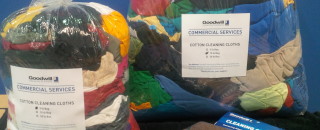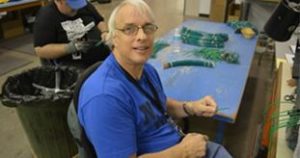 Commercial Services is a center-based, inclusive place of employment for persons with disabilities.
By outsourcing with Goodwill Industries of Alberta, Commercial Services, businesses, non-profits and municipalities have realized cost savings all the while having assembly and/or preparation of products completed at our operation thus saving money, time and space.
Our creative and professional team is ready to support your packaging and assembly requirements. Our team members are experienced, efficient and committed to providing superior customer service.
Here is a list of some of our service experience:
Sorting
Mail Assembly
Folding and Labelling
Counting and packaging materials, parts and promotion materials
Assembly of manufactured parts
Packaging products – Kit Assembly
Cleaning Cloth sales in 4 Roll Packs or 20lb Boxes
Our dedicated team always welcomes new projects of all sizes.
By partnering with Goodwill Industries of Alberta, Commercial Services, you will  save your business time and money. As an added bonus, using our services gives back to your community and provides individuals with disabilities the opportunity to experience meaningful employment.
For further information or a quote on your project, please contact us at 780-944-0242 ext. 80801 or email bhawryluk@goodwill.ab.ca.