Found
1
Goodwill Location
130 Athabascan Avenue

,

Sherwood Park, Alberta

T8A 4E3
Mon to Fri: 9a.m.–9p.m.
Sat: 9a.m.–6p.m.
Sun: 10a.m.–6p.m.
Mon to Fri: 9a.m.–9p.m.
Sat to Sun: 9a.m.–6p.m.
11a.m.-6p.m.
December 24-25th: Closed
Good Friday: Closed
January 1: Closed
Get Your GoodRewards card at any Goodwill store!
For every $25 you spend at a Goodwill store you get a stamp – so if you spend $50 dollars in one visit you will get two stamps Once you collect 10 stamps on your card you get $15 off your next purchase of $25 or more!
Before you go shopping, get fashion & DIY inspiration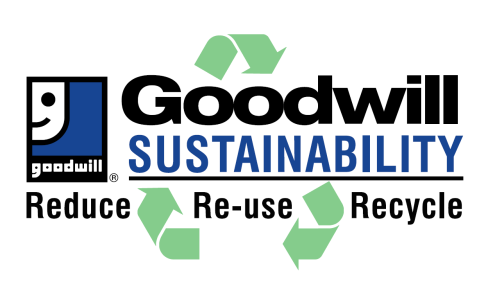 Enlarge this imageAs some Facebook end users communicate about leaving the platform, concepts for a distinct kind of social network are beginning to emerge.Chris Nickels for NPRhide captiontoggle captionChris Nickels for NPRAs some Facebook consumers speak about leaving the system, tips for any various variety of social community are beginning to arise.Chris Nickels for NPRWhen Fb CEO Mark Zuckerberg was grilled on Capitol Hill last month, Sen. Lindsey Graham requested him irrespective of whether his busine s faces any real competition: "If I purchase a Ford, and it would not perform nicely, and that i don't like it, I'm able to invest in a Chevy. If I'm upset with Fb, what is the equal product that i can go indication up for?" Zuckerberg replied a large number of providers give a model of many of the https://www.cavaliersedge.com/Collin-Sexton-Jersey products and services that Fb does. "You never consider you have a monopoly?" Graham asked. "It absolutely would not really feel like that to me," Zuckerberg answered. For almost as long as individuals happen to be making use of Facebook, folks are already talking about quitting Facebook. The explanations usually ebb and circulation, relying on no matter if considerations about privacy, democracy or psychological wellne s are grabbing the headlines that week.Enterprise Facebook's Facts Scandal Latest Blow On the Company's Reputation Although the causes for being remain rather a lot precisely the same: All our close friends are right here, and wherever would we go rather? For all its ubiquity, Fb is simply 14 several years old, and because it truly is dominant now does not imply it always will likely be. Presented the many evident i sues with Facebook's existing design and style, I started to marvel: What may well a far better social community look like? And why aren't we on it but? The most beneficial sections of Facebook "I seriously consider Facebook is damaging, so I have been doing that thought experiment very often," says mathematician and knowledge scientist Cathy O'Neil. She is the creator of Weapons of Math Destruction, a ebook in regards to the potentially risky consequences of algorithms.She imagines the subsequent social community as getting the very best pieces of Fb, with no the worst sections: "Basically a city sq. the place folks can interact. They might hold up with each and every other, from their highschool good friends or their grandmothers ... but with out form of busine s predatory component of Fb."TED Radio Hour Cathy O'Neil: Do Algorithms Perpetuate Human Bias? Her community would have a moderator curating the conversation, and it would be a nonprofit, with out customized promoting. But she isn't going to want the government to operate the technique, either. "I believe people today have acceptable worries about who owns their facts even though it is not purchaser information," she claims. "Even if it's just 'Who are my good friends?' If that's all owned by the governing administration and centralized that's a challenge in itself. That is precisely the kind of problem that we be concerned about once we listen to about similar to the NSA gaining acce s to the metadata around our cellphone calls." A decentralized design Ethan Zuckerman is director with the Centre for Civic Media for the MIT Media Lab. He also thinks the corporate, monopolistic framework of Fb is really worth rethinking. "Facebook has an terrible great deal of energy by advantage in the proven fact that there is a solitary enterprise making conclusions for about two billion persons throughout the entire world," he suggests. Technologies Pop-Up Advert Gentleman 'Fe ses To An online 'Sin' But Hopes To repair It Zuckerman suggests the following iteration of social networking sites may very well be decentralized, in lieu of run by just one firm. Just one example of this can be a network that by now exists, called Mastodon. It seems like Twitter, but it really is open up supply: Any person can develop their own individual neighborhood, hosted on their own server, with their unique procedures. "There's plenty of minor Mastodon servers which have between a number of hundred to some tens of countle s numbers of men and women on a single a further," he describes. "But they accomplice: You'll be able to share details involving these servers." And whilst the provider would not have a lot of users to date, Zuckerman states the architecture looks audio. The algorithm Yet another aspect of Facebook that is ripe for reinvention may be the algorithm that sits behind the news feed. "We don't really have manage more than the algorithms that kind our information and facts and decide on what we see or you should not see," suggests Zuckerman.Technology Fb Updates Community Benchmarks, Expands Appeals System He and his MIT colleagues have constructed an experimental system identified as Gobo, which lets users to tinker together with the algorithms in your Fb and Twitter feeds when you see healthy so they could get a lot more news and le s amusement, or filter for additional civil content and fewer impolite articles. They are able to also alter the harmony of women and men. https://www.cavaliersedge.com/Tyrone-Hill-Jersey "So you'll be able to say things like 'I'd choose to hear from more women of all ages in my feed,' 'Mute each of the gentlemen!' " Zuckerman points out. O'Neil also sees significant problems with Facebook's algorithm, which she states "privileges outrage." In her best social network, the information scientists would layout algorithms "to enhance to civil disagreement, and perhaps even truth." The considered experiment It truly is the two entertaining, and difficult, to think about what a much better social network seems like. Ought to it's bounded by geography, so it truly is easier to satisfy your neighbors? Or could it be an area to meet far-flung kindred spirits? Do you make use of your authentic identify or would you hold own information out of it? Maybe you fork out to utilize it, or perhaps it pays you to utilize it. And in place of getting owned by an organization, imagine if it ended up run as a cooperative? We would be far better off if we didn't depend on a single social network to accomplish a lot of things, Zuckerman claims. "We could po sibly prefer to have a very bunch of various networks and determine out how you can link them alongside one another. It's a bit crazy that we've just one social community that tries to do every thing. Imagine that we experienced just one internet site that attempted to carry out anything. We had those for any even though they were being known as portals. plus they failed to go pretty well." A different potential Two-thirds of yank grown ups use Facebook, and three-quarters of those use it every single day. Because of the network impact that may be, you would like to go wherever your mates presently are it can be difficult for the new social community to get off. And Zuckerman suggests that when other, innovative networks have threatened Facebook's dominance it simply copied them, because it did with Snapchat, or https://www.cavaliersedge.com/Terrell-Brandon-Jersey it purchased them, because it did with Instagram and WhatsApp. "The trick is correct now Facebook provides a rather succe sful monopoly," he states. "So 1 likelihood on this might be to try to constrain Fb from swallowing other opponents." Although the network effect can minimize equally techniques. If my friends start out leaving the community, it'll be le s complicated for me to leave, as well. O'Neil says she will consider numerous scenarios wherein a real choice to Fb emerges. Just one these kinds of situation is in which people today only lose interest that all of this "was sort of momentary madne s that we all went by means of exactly where we desired to perform this inside the initially position," she states. You can find indications that folks are paying much le s time on Fb but that almost certainly does not matter significantly when they simply just migrate to Instagram. And O'Neil notes which the destiny of our social networks also depends on where while in the planet we have been. "Some in the worst problems with Facebook are occurring in other international locations," she states. "But when it comes to the us I am able to visualize it just not lasting."
Elaine Wenger began working at Goodwill 43 [...]
When you shop or donate at Goodwill, [...]