Goodwill Board of Directors
Meet Our Board of Directors
Goodwill Industries of Alberta is led by a volunteer Board of Directors, who oversees the governance of the organization. The Board is made up of community and business leaders throughout Alberta.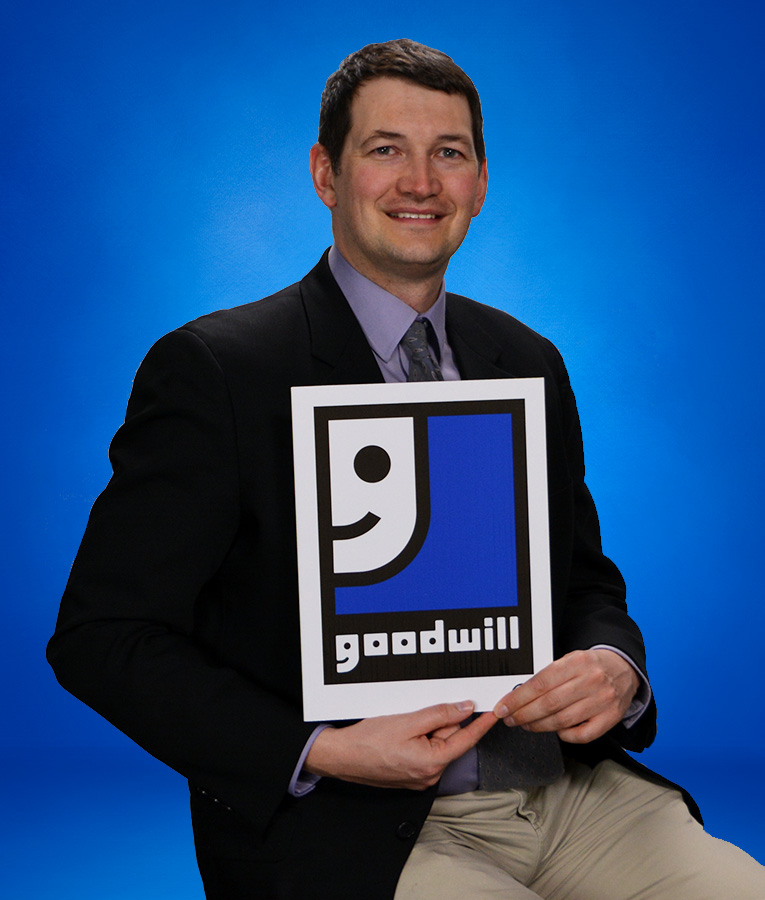 Kevin MacDonald | Chair
Committees: Chair, Executive Ex-Officio, All
Kevin is the newest Board Chair of Goodwill Industries of Alberta. He is the Founder and Business Consultant at L6S Business Consulting, helping business owners with overall planning, strategies and increasing operational efficiencies and profitability. Over Kevin's career, he has taken on various roles which allowed him to lead the IT, Human Resources and Accounting departments of various companies.
Kevin has a family member that is legally blind and suffers from a mental illness. The sleepless nights, frustrations, and heartache that Kevin's family has gone through is the reason that Kevin joined the Board of Goodwill. If one less Albertan family doesn't have to go through the same emotional roller coaster, Kevin sees him time at Goodwill as successful.
Dorothy Chan | Vice Chair
Committee: Chair, Finance and Audit Executive
Dorothy is a Chartered Professional Accountant, financial leader and business partner with a history of working in environments that are going through aggressive growth and rapid change. She has worked with a diverse portfolio of organizations navigating through high growth and restructuring while fostering internal innovation.
Dorothy believes in giving back to the community and is honoured to be serving on the board.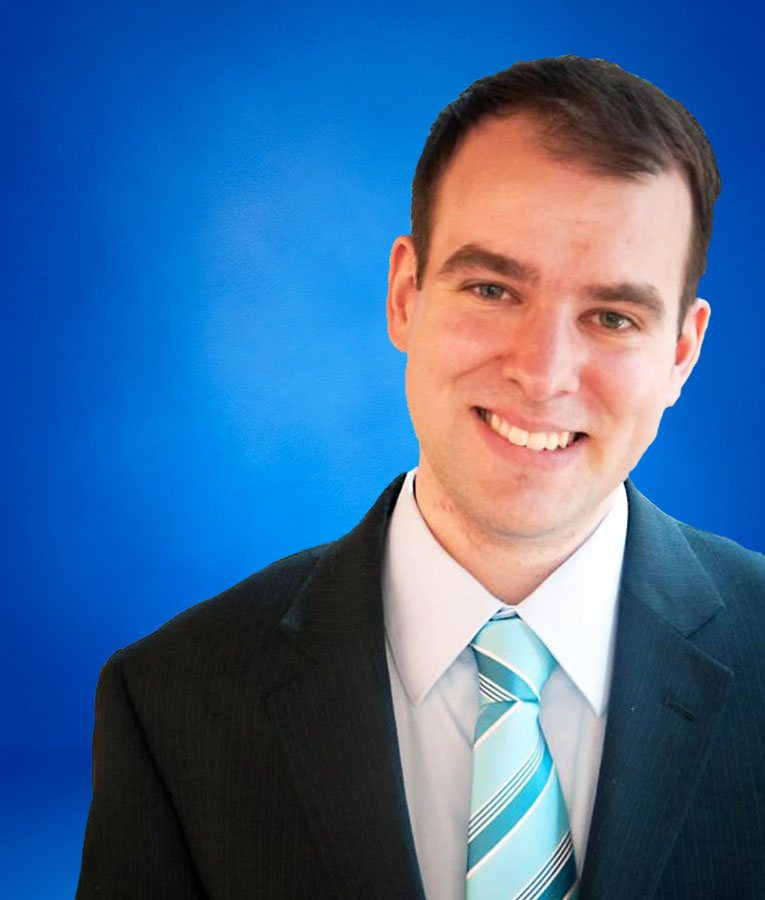 Paul Pryce
Secretary
As an active volunteer, Paul has served as Provincial Advocate for Cystic Fibrosis Canada and was a board member at several non-profit organizations, such as the Rocky Mountain Symphony Orchestra and the Alberta Council of Technologies.
Paul currently serves as the Political & Economic Advisor to the Consul General of Japan in Calgary, as well as Principal Secretary to Japan's Ambassador-at-Large for Arctic Affairs.
Paul was drawn to Goodwill's mission, helping people reach their full potential through learning and the power of work.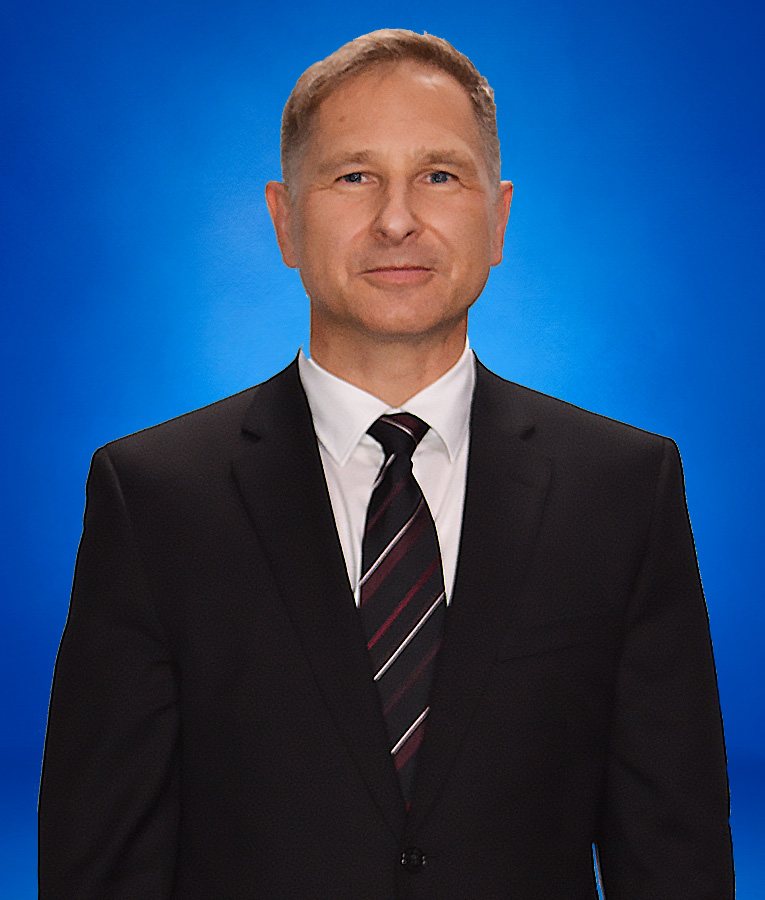 Werner Pietrzyk
Treasurer
Working and living out of Edmonton, Werner's experience spans from accounting and finance to strategic planning and budgeting.
Werner joined the Goodwill team because of the mission and the business model of the social enterprise. Given his experience working in a cooperative system he felt he was in a good position to help add some additional value to an already amazingly well-managed organization.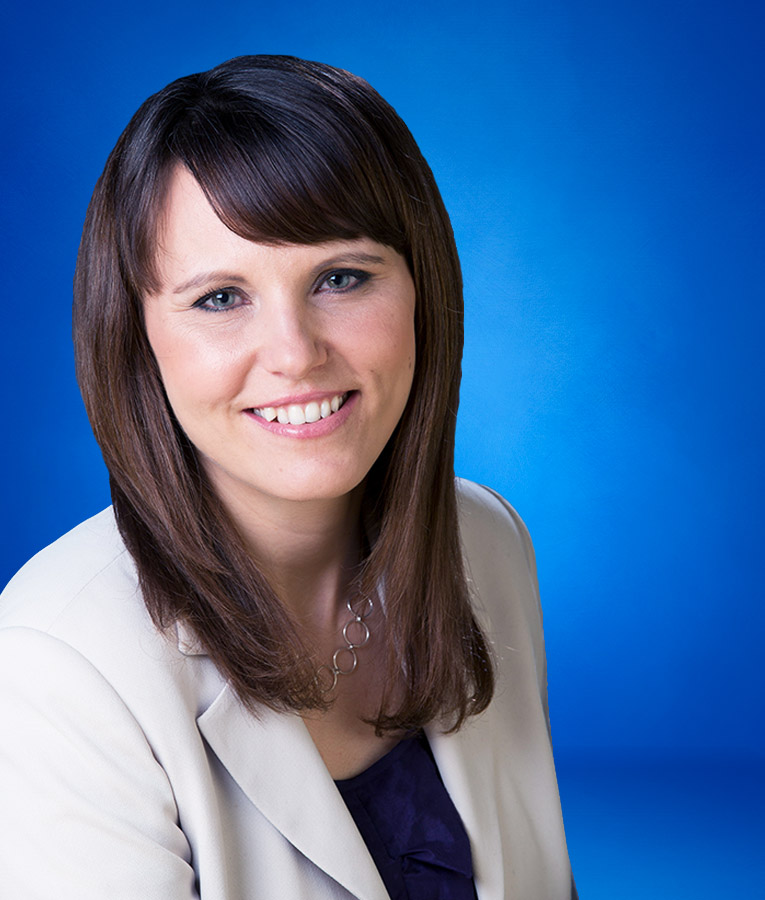 Jodi Tomchyshyn London
Committee: Governance
Jodi has over 16 years' experience encouraging and advancing best practices and policies related to waste minimization, recycling, and a circular economy.
She currently owns and operates JTL Squared Consulting Inc. specializing in overseeing and implementing product stewardship programs and extended producer responsibility programs, encouraging waste minimization.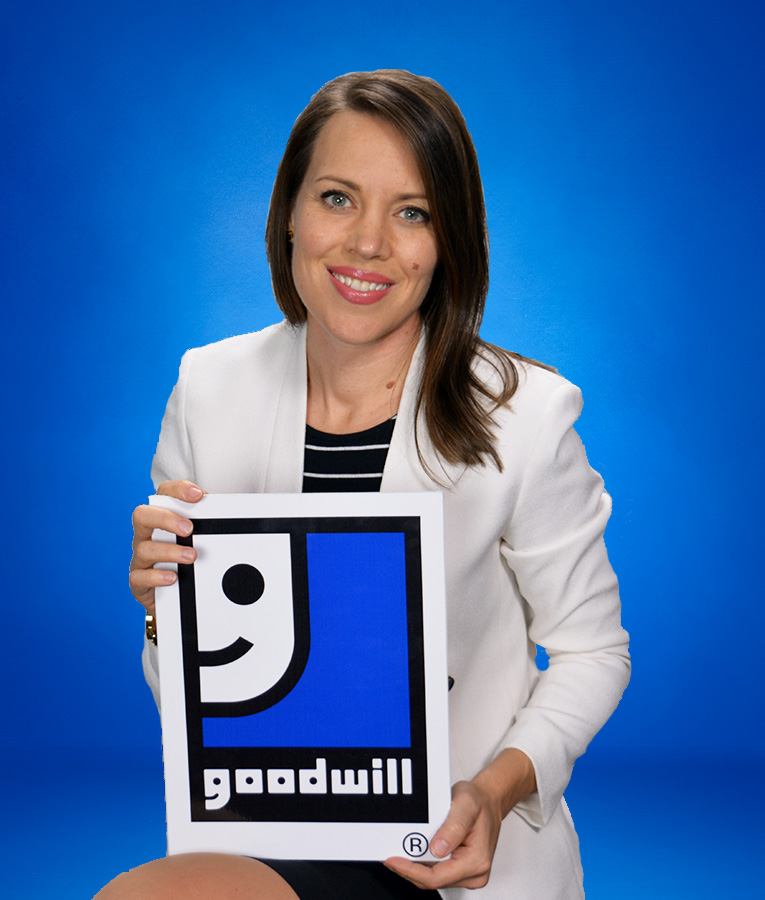 Teri Muhlbeier
Committee: Finance and Audit
As long-term resident of the Edmonton community, Teri has been actively involved in volunteering throughout her life as a mentor, board member and chair of fundraising events. Her career has included accounting and leadership positions in non-profit, public and the private sector.
Terri is always looking for opportunities to give back. She joined the Goodwill board because she believes in their mission and wants to help enhance the lives of people living with disabilities.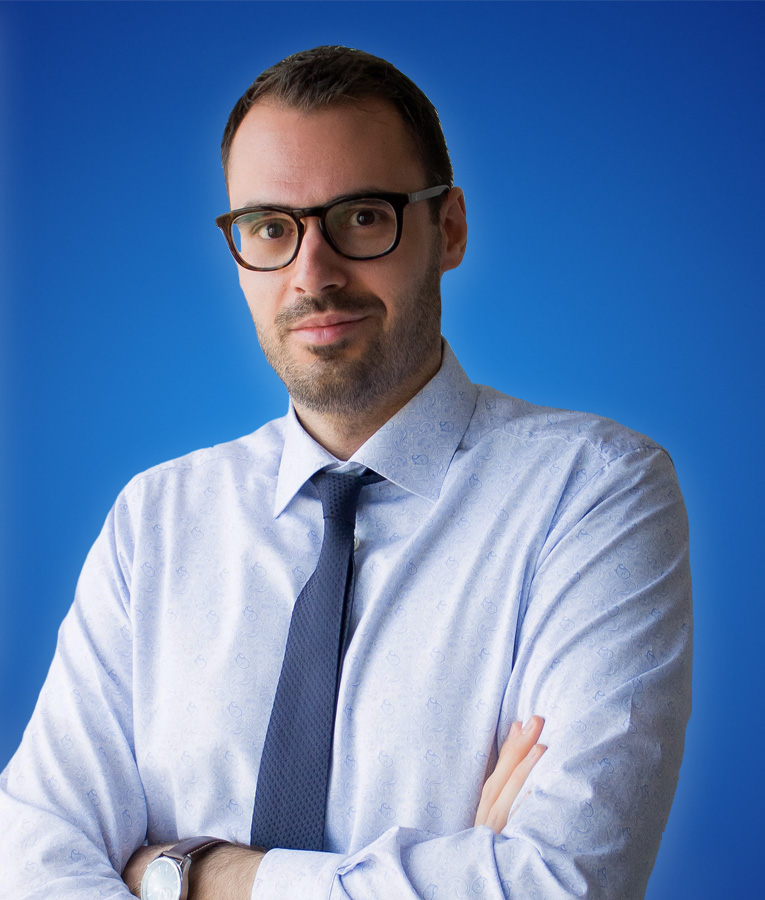 Paul Osbaldeston
Committee: Governance
Paul has a history of community involvement, having previously volunteered with Muscular Dystrophy Canada, Student Legal Services, the University of Alberta Faculty of Law, and the Business Link Edmonton where he provided pro bono legal services to Edmonton area entrepreneurs.
Currently Paul is in-house counsel to Alberta Innovates, where he practices general corporate/commercial law. Paul has experience and achievement in the areas of contract law, privacy law, IP, and regulatory compliance. In addition to his Board work with Goodwill, Paul currently volunteers with the Legal Education Society of Alberta.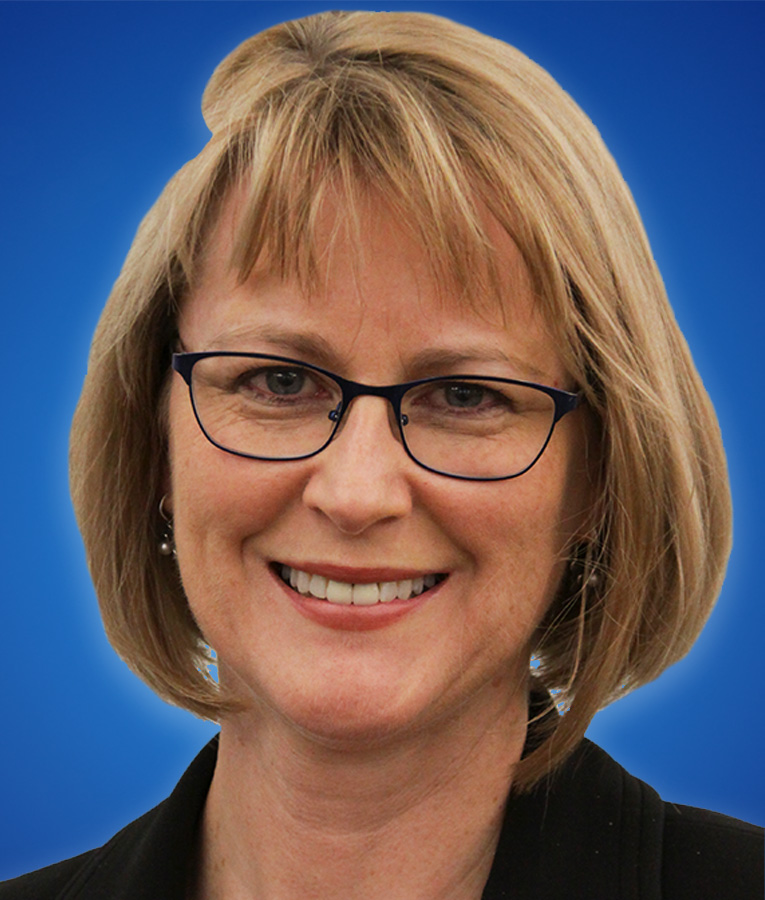 Erin Skinner
Committee: Governance
Erin wants all Albertans to have opportunities for meaningful employment and is proud to serve on Goodwill's board. She believes in the power of work, beyond the paycheque, to positively change lives and build communities.
A life-long Albertan, Erin has family and deep roots in both Calgary and Edmonton.
In her spare time, Erin is an enthusiastic gardener and is a volunteer judge for Communities in Bloom. She also enjoys DIY projects and upcycling thrift finds from Goodwill.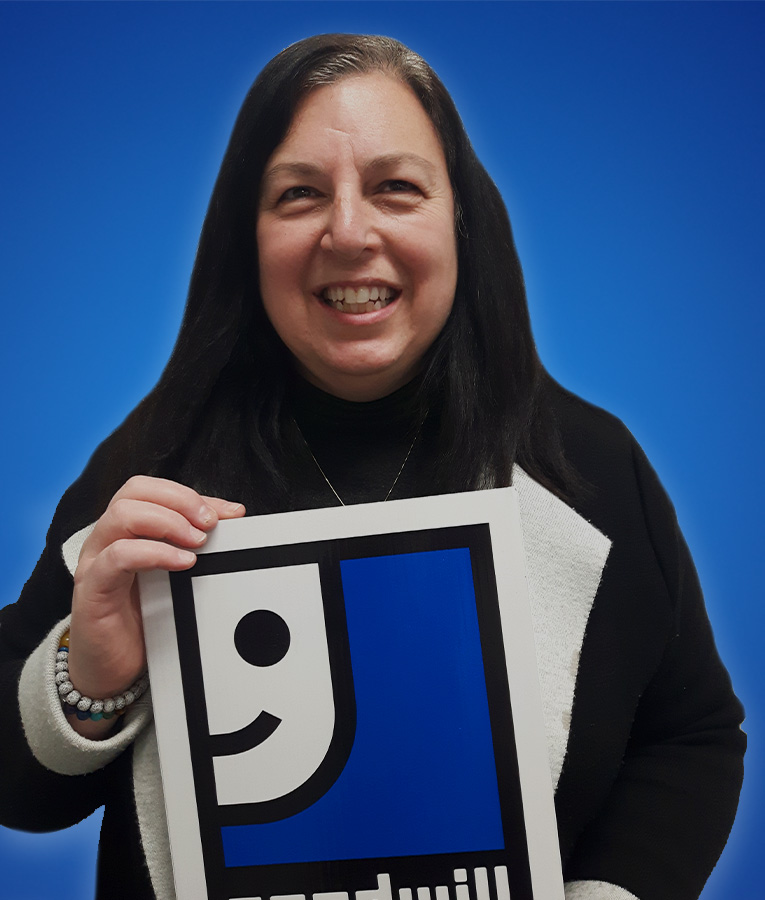 Loradonna Botter
Committee: Governance
Dr. Loradonna Botter brings more than 25 years Human Resources and non-profit experience to Goodwill. She holds a PhD in Organization and Management and has extensive experience transforming organizational cultures.
She develops and implements creative programs and projects to enhance workplace culture, increase cost savings, and assists management with strategy creation. '
In her spare time, Loradonna enjoys volunteering and spending time with her dog, Dallas.
Guy West
Committee: Finance and Audit
For over 29 years, Guy has been involved in the recycling industry in Alberta. As President of Alberta Beverage Container Recycling Corporation (ABCRC), he is an active participant and past president of the Recycling Council of Alberta and has been an enthusiastic member of numerous other waste management and recycling groups.
Guy is also committed to facilitating the development of employees, encouraging growth and stretch objectives. Through both his volunteer activities and in his professional capacity, his goal is to foster transformational improvement in behaviour and values in Alberta's youth.
Steven Trottier
Committee: Governance
Steven is excited to be part of the Goodwill community and brings previous Board experience from numerous Calgary-based non-profit organizations.
As the Director of Temporary Recruitment for TAG Recruitment Group, based in Calgary, he is passionate about helping Albertans find great careers and working with employers to strategize their hiring needs.
Educated in India, Europe and Canada, Steven has travelled to over 35 countries and looks to brings an international perspective to his work.
Dale Monaghan | President & CEO
Committee:
Since joining Goodwill Industries of Alberta as President and CEO in 2012, Dale has provided significant experience in both business and community development. Goodwill industries of Alberta currently ranks among the top 10 Goodwill's in North America, for which there are 160. He previously worked with the Mikisew Group of Companies, Alberta Legislature, City of Edmonton and Travel Alberta, providing expertise in business development and marketing at the national and international levels.
Dale is an active volunteer in the community including serving on the Board of Directors for the 2012 Alberta Winter Games and has been involved with the Special Olympics. He is passionate about building a stronger, more vibrant Alberta through Goodwill's award winning social enterprise model, strengthening people, families and communities through the dignity of a job and the power of work.
Goodwill Industries of Alberta (Goodwill) is seeking volunteers for its Board of Directors. This is a great opportunity to be involved with an organization that making great strides in enriching the lives of people with disabilities in Alberta.
Goodwill's Board of Directors is comprised of Alberta leaders who are dedicated to supporting and promoting Goodwill's mission, championing the importance of providing exceptional leadership, and serving people.
We are seeking applicants from the Edmonton and Calgary metro regions who have a background in board leadership and strategic outlook to support Goodwill's growth strategy and aim to enrich the lives of people with disabilities, and members who reflect the diversity of Alberta's communities.
Key responsibilities of Goodwill's Directors are to:
Be an ambassador who promotes and advances Goodwill's overall purpose and mission, including using their role as an ambassador to help to secure partnerships and financial resources.
Provide leadership, advisement, and guidance to the Board and its committees with an aim to strengthen Goodwill's
Dedicate 8-18 hours per month for Board and committee meetings and community
Why should you volunteer as a Goodwill Board Director?
As a Goodwill's Board of Directors, you will:
Help build a stronger, sustainable Goodwill and create meaningful employment for Albertans with
Apply your expertise in the social profit sector and help advance Goodwill's social impact in
Enhance your career by providing a different perspective on what it takes to deliver impact, raise resources, and ensure accountability of an enterprise enhancing the social
Meet a diverse range of
Network with like-minded community-builders.
Feel great about making a meaningful, positive impact in your
How to Apply
If you are interested in participating on Goodwill's Board of Directors, please forward your résumé along with a letter of intent specifically detailing the following (maximum 500 words):
Statement of Intent: Why do you wish to serve as a volunteer on Goodwill's Board of Directors? How you will contribute to promoting Goodwill's mission and presence in Alberta?
Governance Experience: Please outline your board governance experience (volunteer, work, and education), including previous and current board service (i.e., boards served, length of time, positions held, and significant contributions).
Areas of Expertise: Please list your areas of professional expertise, such as: legal, sustainability, strategic planning, communications, marketing & sales, community relations, public & media relations, human resources, information technology, social profit sector, non-profit sector, financial management, accounting, auditing, enterprise risk management, retail operations, government relations, leadership, supporting people with disabilities, property management, metrics & analytics, occupational health & safety, stakeholder relations & networking, ethics & corporate social responsibility, fund development &
Please submit all required information via email to boardofdirectors@goodwill.ab.ca. Applications for Board positions are being accepted. Interviews will be conducted; new members may be appointed to the Board at the AGM.