Goodwill Industries of Alberta is an organization based on the triple 'P' bottom line of people, profit with purpose and planet.
We are in the business of helping people through our mission services, while caring for our planet by reducing our environmental footprint, and generating revenue from our sustainable efforts that help support our mission.
Sustainability Vision
Goodwill's Sustainability Action Plan will provide the foundation for all future environmental and social initiatives and programs.
"Goodwill Industries of Alberta strives to be a model organization that integrates sustainability practices and a culture of shared responsibility into all areas of operations and services"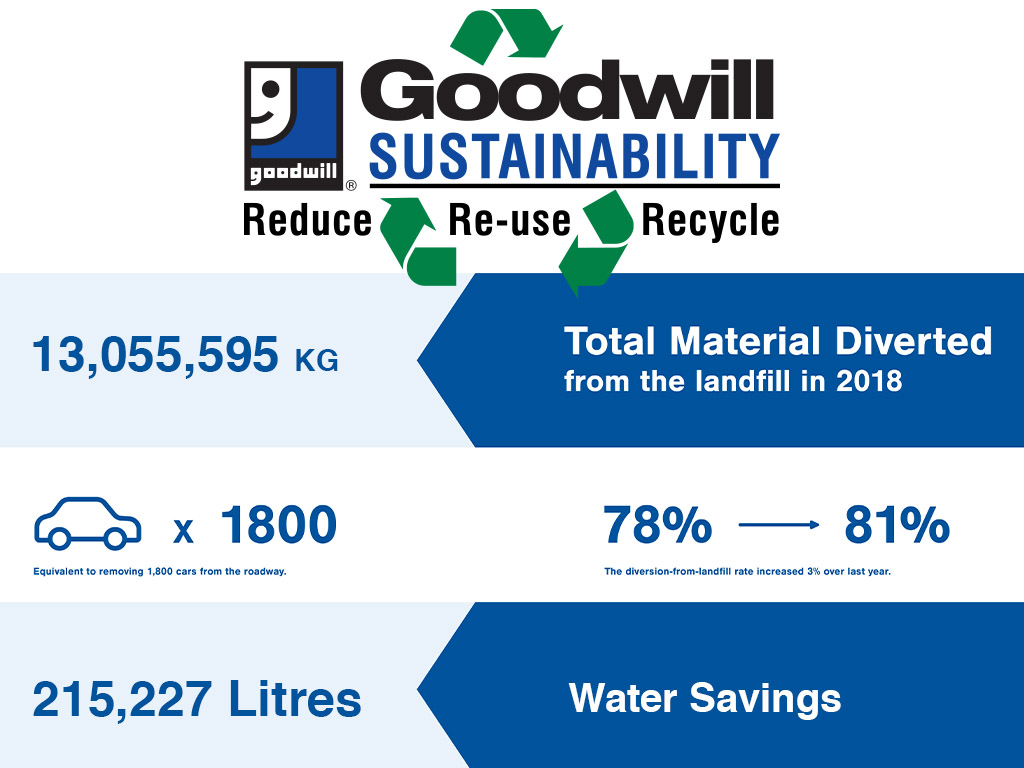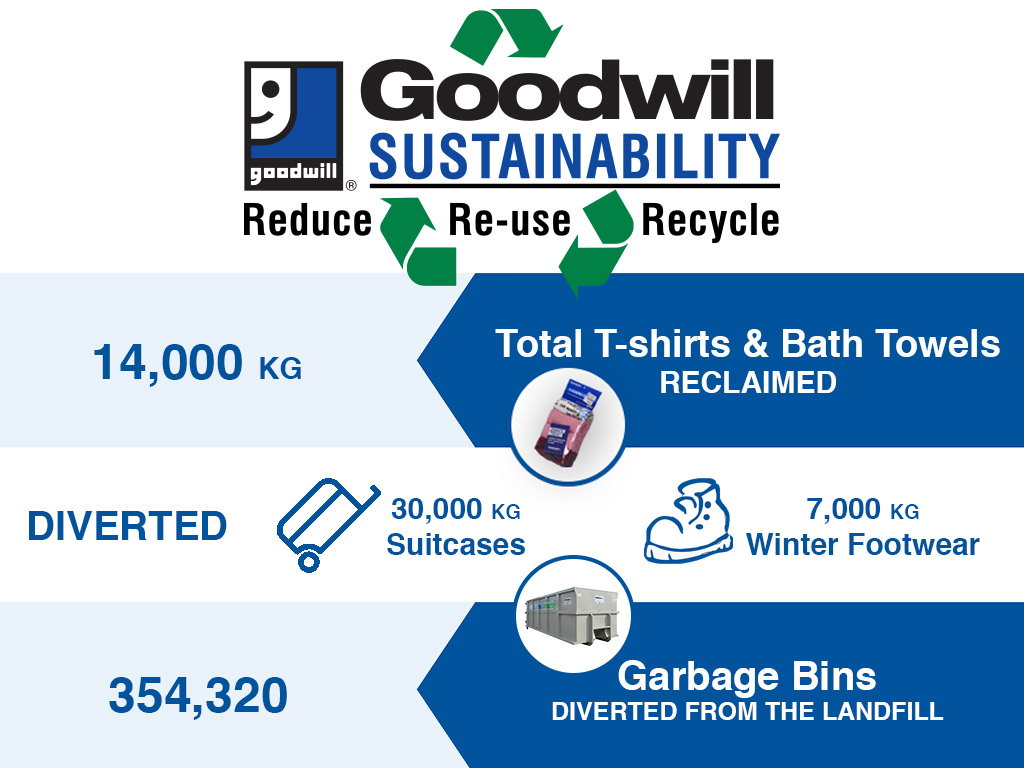 When you donate to Goodwill you are reducing your environmental footprint.
Find the nearest donation location to you here.