Your Donations Change Albertans' Lives
Goodwill Industries of Alberta is a non-profit social enterprise.
Every time you donate to Goodwill the revenue from sales in our thrift stores goes to providing career training and job opportunities for Albertan's with disabilities. That's why your donations are so important to our non-profit.

Donate
Clothes
We accept women's, men's, and children's clothing. We also accept accessories, costumes, jewelry, shoes and more!

Donate
Furniture
You can donate tables, dressers, shelving, and other furniture to Goodwill Industries of Alberta. Pickup services available in select areas.

Donate
Household Goods
De-clutter your home by donating dishes, pots & pans, linens, small decor, art work, collectibles, or pet items. Our friendly donation staff will even help you unload.

Donate
Sports Equipment
Bring in your sports equipment including bikes, hockey sticks, roller blades, racquets, fitness machines/equipment, and golf clubs.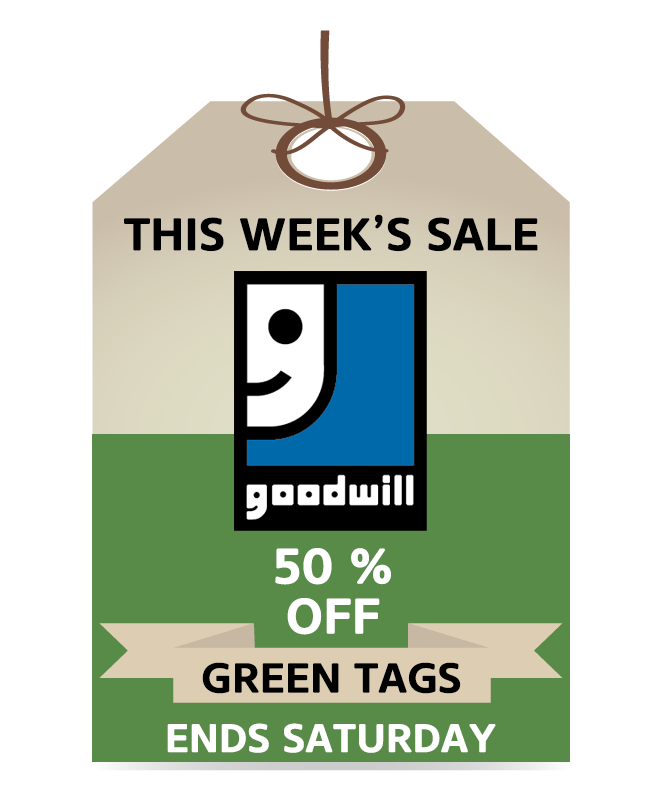 Shop at Alberta's Non-Profit Thrift Stores
Where you shop really matters. When you shop at and donate to Goodwill, not only will you find amazing deals and save money on unique items, but you support programs that connect Albertans with disabilities to meaningful employment.
Goodwill Alberta is a Not-For-Profit organization so your purchase goes directly back into programs in your own community. In fact, 89.6% of every dollar spent in Goodwill thrift stores goes into our programs. 
Great Prices on Quality Goods

Pound Store (Impact Center)

89.6% of Sales Back to Community
Always Great Thrift Finds
Women, Men & Children's Clothing

Sports & Outdoor Equipment

Antiques & DIY Project Heaven
14 Locations Across Alberta
5 Thrift Stores in Edmonton

5 Thrift Stores in Calgary

Additional Thrift Stores in Airdrie, Sherwood Park, Spruce Grove, & Grand Prairie
Connect With Us!


For Promotions & Goodwill Community Stories
Alberta's Non-Profit Donation & Thrift Stores
89.6%
Of revenue goes back into our mission
4
Million KG recycled every year.
27%
Of our employees have a self-disclosed disability
3.5
Million lives impacted by Goodwill by 2026
What People Say About Goodwill
The service supplied by the Edmonton office was excellent. Leon kept in touch prior to the booking to ensure all was still good for the scheduled move. Adam and Brant arrived on time, phoned ahead as promised, were very polite and careful with our belongings. Their fees were very reasonable and they completed the job in record time! I will continue using them for any of my junk removal or moving needs.
The movers were professional, on time, courteous, and went above and beyond making sure the job was complete to my satisfaction! I would recommend Leon and his crew highly!
Adam and Gabriel were great. They were quick, capable, polite, and made our junk look like it wasn't a problem at all. They offered good advice about disposal of a couple of things we had – – overall it was a most pleasant experience. I would definitely recommend them to anyone who has stuff they want to get rid of!!
The fact that these young men were respectful and hard working; they also had a sense of humour, to go along with their honesty! They cleared out a bunch of stuff I did not want, in a very reasonable time. Would I recommend them–YES! They are ambitious and have made plans for their future. I wish them well in their chosen professions!