Your Donations Change Albertans' Lives
Commercial Services is a division of Goodwill that provides innovative and cost saving services for companies like yours. We provide solutions in packaging, assembly, and light manufacturing.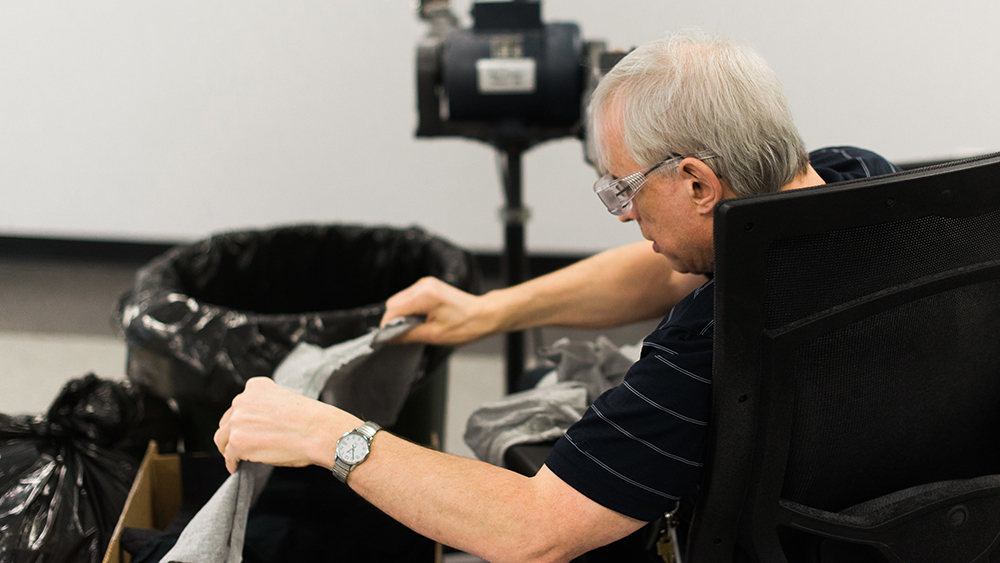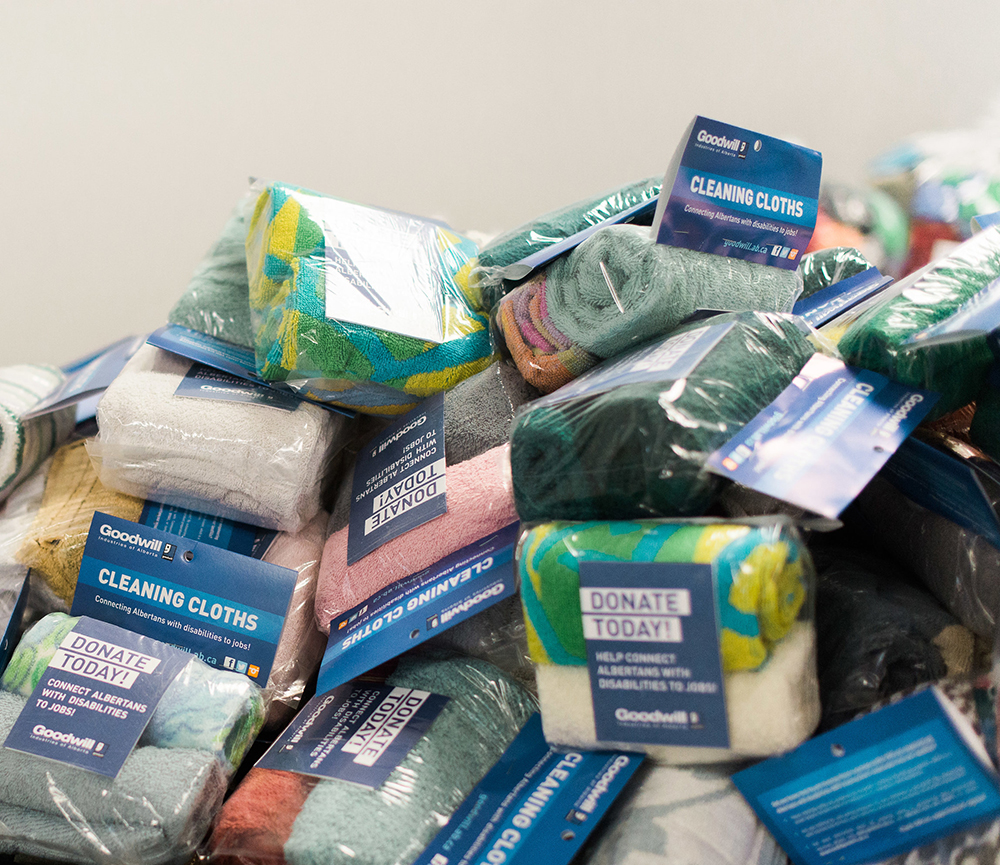 Commercial Services is a center-based, inclusive place of employment for Albertans with disabilities with a primary focus on mental health challenges.
By outsourcing to Goodwill's Commercial Services division, businesses, non-profits, and municipalities can save money, time, and space on assembly, packaging and sorting.
Our creative and professional team is ready to support your packaging and assembly requirements. Our team members are experienced, efficient and committed to providing superior customer service.
Our service experience includes:
Sorting
Mail Assembly
Folding and Labelling
Counting and packaging materials, parts and promotion materials
Assembly of manufactured parts
Packaging products – Kit Assembly
Cleaning Cloth sales in 4 Roll Packs or 20lb Boxes
— Our dedicated team always welcomes new projects of all sizes —
By partnering with Goodwill Industries of Alberta, Commercial Services, you will save your business time and money. As an added bonus, using our services gives back to your community and provides individuals with disabilities the opportunity to experience meaningful employment.
For further information or a quote on your project, please contact us at 780-944-0242 ext. 80801 or email bhawryluk@goodwill.ab.ca.
What People Say About Goodwill
The service supplied by the Edmonton office was excellent. Leon kept in touch prior to the booking to ensure all was still good for the scheduled move. Adam and Brant arrived on time, phoned ahead as promised, were very polite and careful with our belongings. Their fees were very reasonable and they completed the job in record time! I will continue using them for any of my junk removal or moving needs.
The movers were professional, on time, courteous, and went above and beyond making sure the job was complete to my satisfaction! I would recommend Leon and his crew highly!
Adam and Gabriel were great. They were quick, capable, polite, and made our junk look like it wasn't a problem at all. They offered good advice about disposal of a couple of things we had – – overall it was a most pleasant experience. I would definitely recommend them to anyone who has stuff they want to get rid of!!
The fact that these young men were respectful and hard working; they also had a sense of humour, to go along with their honesty! They cleared out a bunch of stuff I did not want, in a very reasonable time. Would I recommend them–YES! They are ambitious and have made plans for their future. I wish them well in their chosen professions!