Spend the spooky season with Goodwill & the First Family of Halloween! Check out our unique Addams-inspired DIY ideas and Meet The Addams in theaters October 11!
Halloween DIY Inspiration
Halloween can be as simple as D-I-Y. Spookify your neighbourhood and scare your guests by spookily creating one-of-a-kind horrors with items that can be found at your nearest Goodwill.
Not sure what to be for Halloween this year? Don't worry! Goodwill has got your back. Each Goodwill Thrift Store location has a Halloween Consultant on staff to help you find the perfect pieces for your Halloween Costume. Plus our team has put together some great Halloween Costume Guides that you'll find on our blog (or at the top of this page).
Got your own great Halloween Costume idea? Share it with us on Instagram using #goodwillhalloween
Donate Your Old Costumes To Goodwill
Have an old Halloween costume sitting in a box or drawer somewhere? We would love to receive your past Halloween costume donations!
Bring your gently used costumes to any Goodwill Thrift Store or stand alone Donation Centre. We'll resurrect your Halloween costume and find it a new home so it can bring someone else the joy that you had!
Find Your Nearest Goodwill Halloween Costume Centre
Goodwill & Halloween were made for each other! With thousands of new costume opportunities being added to the shop floor every day, you'll be able to piece together the perfect Halloween costume; all while helping Albertans with disabilities find meaningful employment!
Did you know? Every Goodwill Thrift Store location has brought in new halloween costume accessories, makeup, wigs, and more! You can even find brand new children's costumes.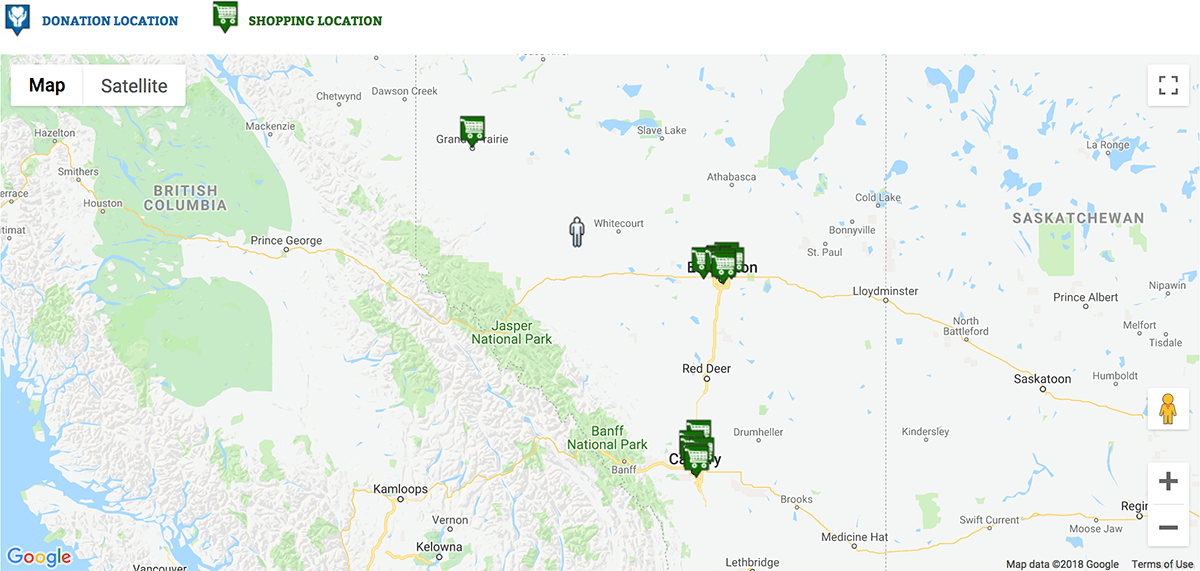 Find nearest shopping/donation center.
Share Your Goodwill Inspired Halloween Costume
Tag us with your Goodwill Halloween costume on Instagram @Goodwill_AB.
We'll share our favorites with the rest of the Goodwill Alberta Community so they can be amazed at your creativity. The more creative and the more spooky you get, the happier we get!