Q & A with Cheryl Bernard
Edmonton- Brian Harrison, 24 says his position as a kitchen steward at Rogers Place is his "dream job."  Brian, a huge Oilers fan got his job through Goodwill's career development program for Edmontonians with disabilities-Power of Work.  Brian is one of several Edmontonians Goodwill is featuring for the "I Am Able to Work" campaign. The campaign marks Disability Employment Awareness Month in Canada (DEAM) this October.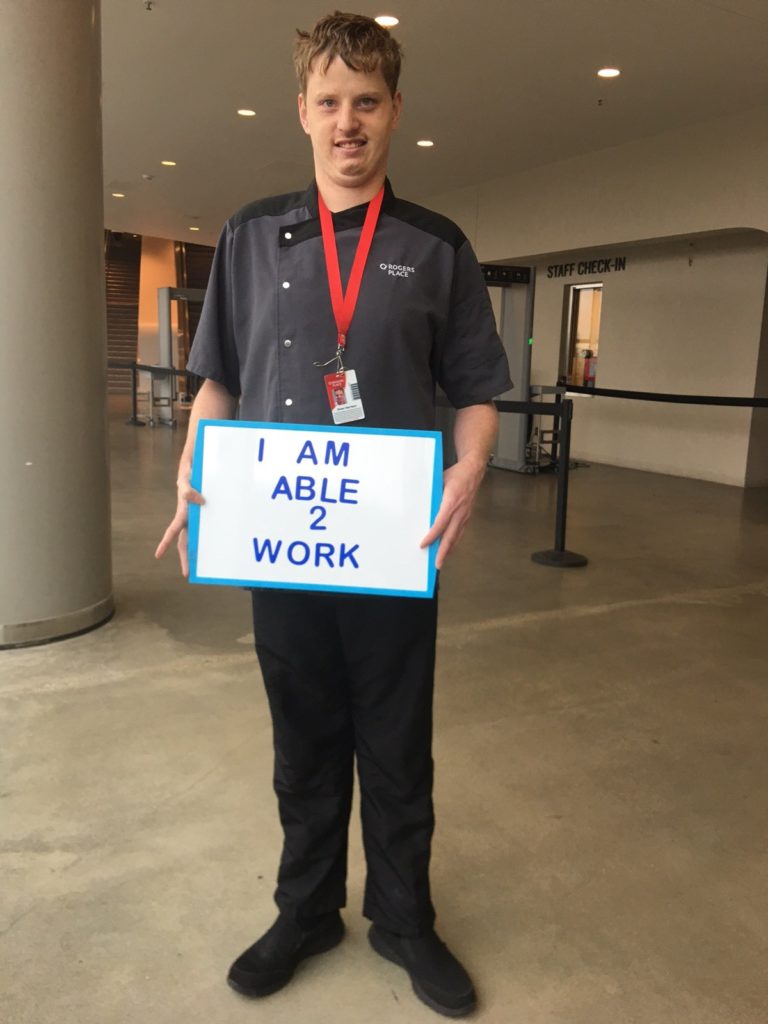 Working at the arena is a "confidence booster for me," says Brian as it is "very important to be able to interact with the public and further my skills," he adds. Brian is excited to work the day of the Oilers season opener on October 4th. It will be Brian's first time to work during an Oilers game.
Olympian and Goodwill ambassador Cheryl Bernard talked to Brian as part of "I Am Able to Work" campaign. Check Brian's two video interviews with Cheryl Bernard here.