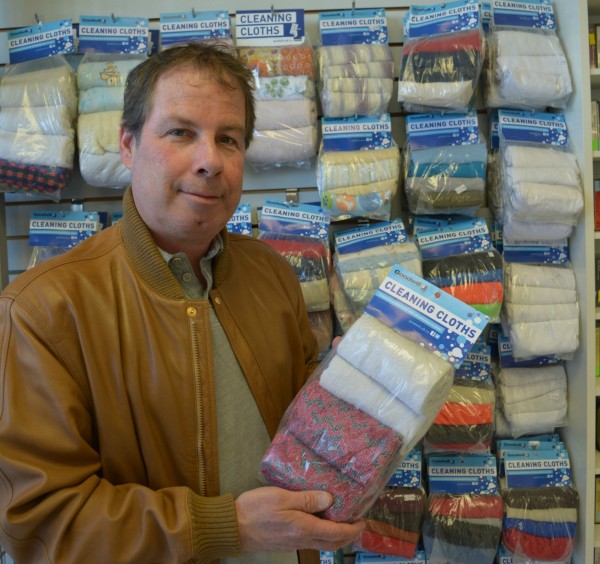 On Tuesday, May 5, 2015, Goodwill Industries of Alberta hosted our fourth annual Greatness Awards in Edmonton. This event is held to recognize outstanding achievements among our teams and people, companies and organizations who are working with and alongside Goodwill.
One of these awards is the Business Partner of the Year.
The Business Partner of the Year Award is given to a business, company or organization that has invested significant resources into building the capacity of Goodwill.
The award recognizes creative collaborative efforts between business partners and Goodwill. The nominated business partner must have made substantial contributions- financial collaborative, promotional and programmatic – across one or more of Goodwill's business functions.
This year, the Business Partner of the Year Award recipient is Hughes Petroleum!
and here is why…. 
Hughes Car Wash, Business Partner of Commercial Services.
Darren Hughes is humble about his family's successes but when it comes to partnering with Goodwill's Commercials Services Division, he's all business.
For over 20 years, Hughes Car Wash has been selling Goodwill's Cleaning Cloths in their carwashes and gas stations across Alberta.
"Out of everything else that we sell for carwash supplies Goodwill's Cleaning Cloths are our number one seller," said Darren. "It's not charity we're doing. It's a good business." Commercial Services produces the Cleaning Cloths from donations of cotton and terry cloth products that cannot be sold in Goodwill's stores.
When customers or other businesses learn about Hughes partnership with Goodwill, Darren said they're usually surprised to hear about Commercial Services.
Most people know about Goodwill's retail and donations operations but I'm not sure if they know about their commercial operations.
They're excited to learn that Hughes' number one car wash selling product is made right here in Edmonton and also diverts waste from the landfill.
Often, people might pick up the cloths to simply support Goodwill's mission but they don't know the quality of product they're getting, explains Darren. After using them, customers are so impressed that not only are they supporting people with disabilities but this team is producing an incredible great product.
"There's a lot of wiping rags to choose from but a lot of them are just cloth, not towel, and Commercial Services Cleaning Cloths are a lot better at detailing vehicles than anyone else's."
Trends have come and gone – microfiber towels are all the rage now – but these Cleaning Cloths are still the number one seller!