Since 2006, the Goodwill Thrift Store and Donation Centre on 169th st. in Edmonton has been a staple in the West end of the capital city.
The store has relocated to 18715 Stony Plain Rd. NW and will be the largest Goodwill Thrift Store and Donation Centre in Alberta!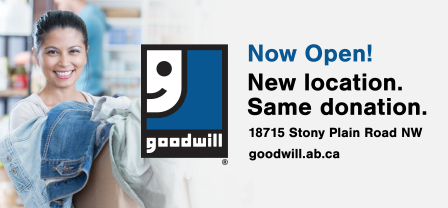 Located just off the Anthony Henday, this retail space has ample parking and will make your Goodwill experience one to remember. For those of you who enjoy shopping, donating, and volunteering at the current West Edmonton location, you'll appreciate the new location even more as we enhance the customer experience by improving operations. This is a victory for everyone who visits Goodwill. When Goodwill grows, the organization can provide more opportunities for Albertans with disabilities as there is a greater chance at finding meaningful employment.
Our spacious new retail store in West Edmonton will host a Grand Opening Celebration on May 4th, with the store opening to our valued shoppers at 9:00 am.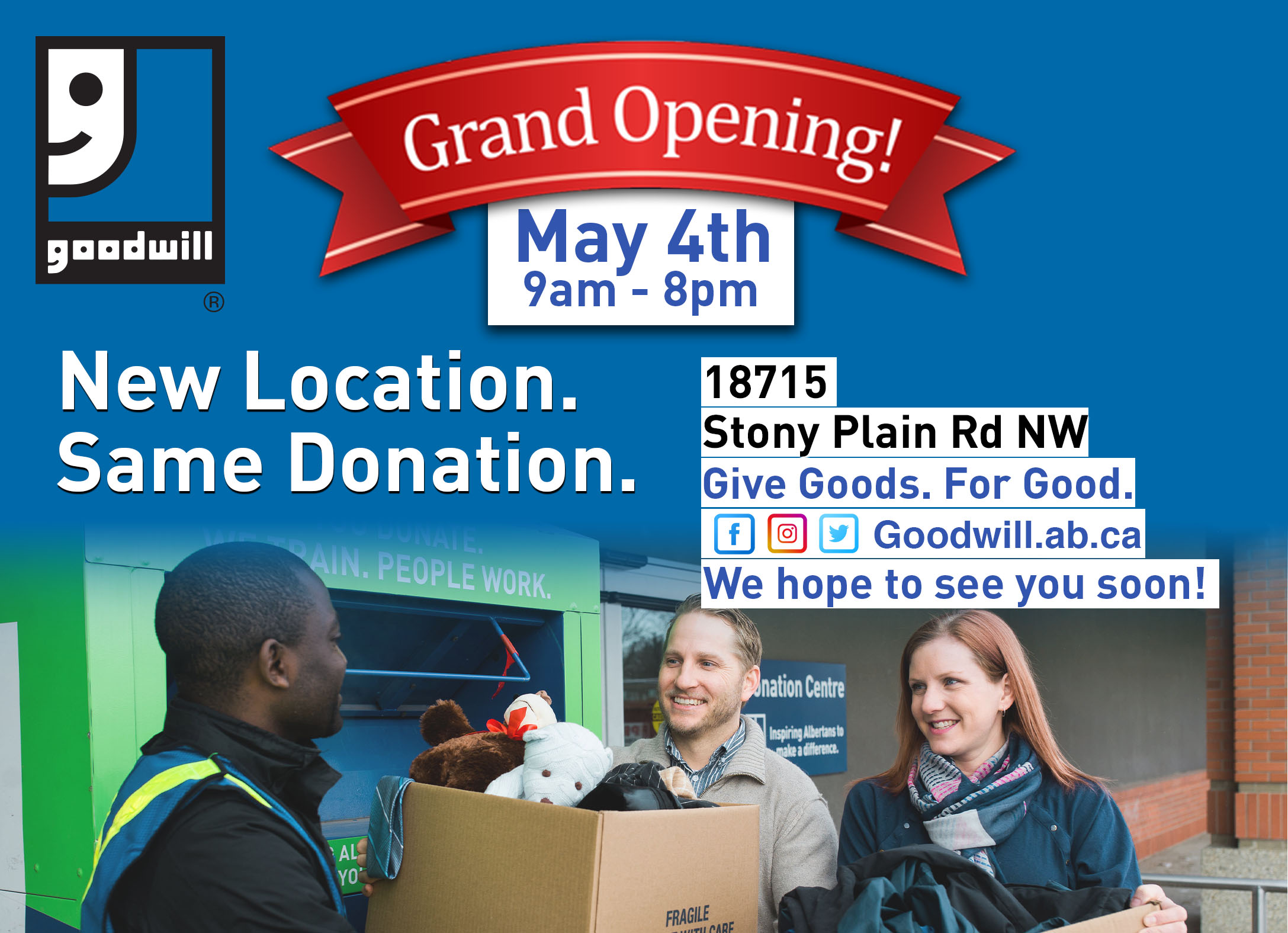 President and CEO Dale Monaghan summed up our appreciation to Edmontonians recently.
"We're proud of our success and the community's support that helped us grow from one store in Edmonton in 1963 to now opening the largest Goodwill store in the province."
We hope to see you at our newest store, Goodwill WestView, on May 4th. Remember, with every donation and every retail purchase, you help us
Connect Albertans with disabilities to

meaningful employment in your community.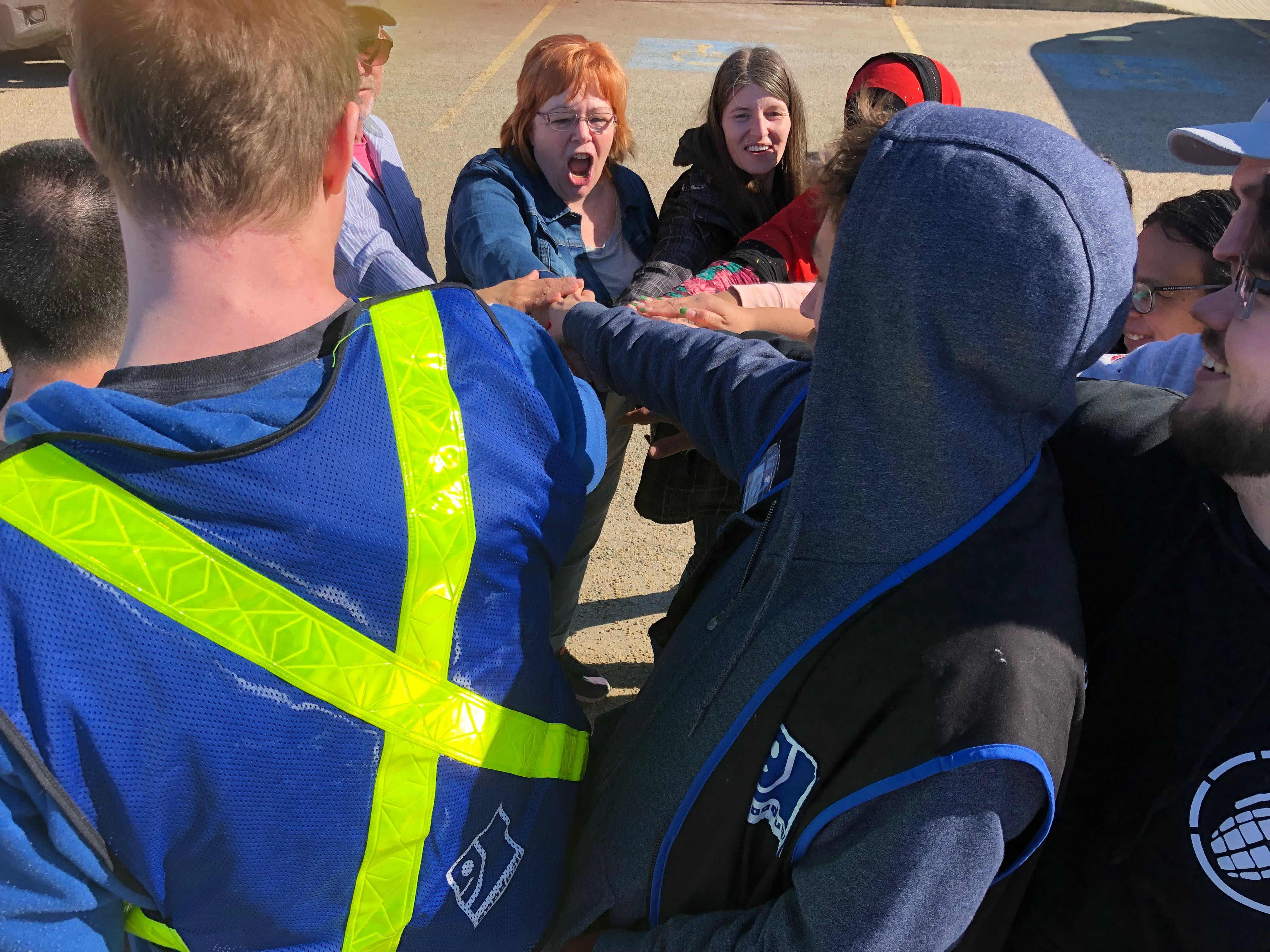 There will be sales throughout April at our current West Edmonton location, so get ready to hunt, save and splurge!
Goodwill is a non-profit and a registered charity dedicated to providing meaningful employment and career development training for Albertans with disabilities. We reinvest a full 88.8% of revenue generated from the sale of donated items in our thrift stores.