Edmonton Whyte Ave. Goodwill Thrift Store & Donation Centre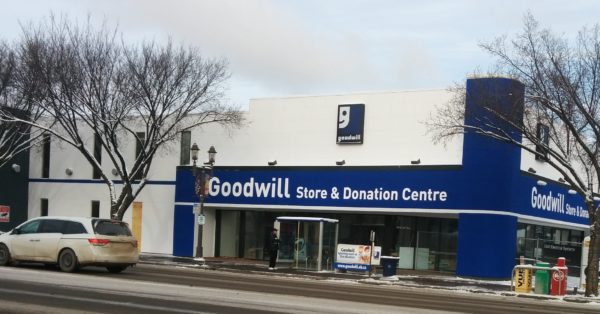 10110 82 Avenue Northwest

, Unit 205,

Edmonton, Alberta

T6E 1Z4
For the convenience of our customers and clients, parking is available in the Precise Parklink lot located half a block to the west of [...]
Mon to Fri: 10a.m.–7p.m.
Sat to Sun: 10a.m.–6p.m.
Mon to Fri: 9a.m.–7p.m.
Sat to Sun: 9a.m.–6p.m.
11a.m.-6p.m.
December 24-25th: Closed
Good Friday: Closed
January 1: Closed
This error message is only visible to WordPress admins
Error: admin-ajax.php test was not successful. Some features may not be available.
Please visit this page to troubleshoot.