Whyte Avenue Goodwill Thrift Store & Donation Centre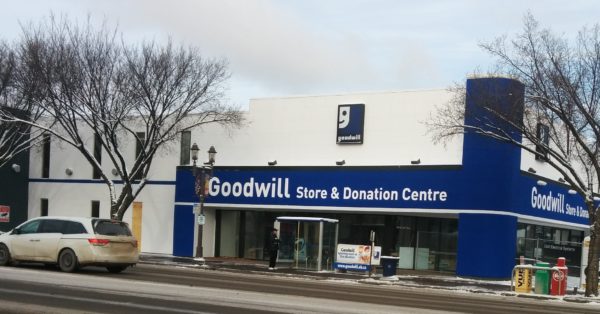 Address Info

10110 82 Avenue Northwest
Unit 205
Edmonton, Alberta, T6E 1Z4




Hours:

Monday: 10a.m.–7p.m.
Tuesday: 10a.m.–7p.m.
Wednesday: 10a.m.–7p.m.
Thursday: 10a.m.–7p.m.
Friday: 10a.m.–7p.m.
Saturday: 10a.m.–6p.m.
Sunday: 10a.m.–6p.m.

Holiday Hours:

Closed on December 24th and 25th
Closed on Good Friday
Closed on January 1st (New Year's Day)




Contact Info

Phone: 780-437-7156
Thank you for shopping at Goodwill-one of the largest employers of Albertans with disabilities.
Important Location Information
For the convenience of our customers and clients, parking is available in the Precise Parklink lot located half a block to the west of our location.
Please register your vehicle with the store staff, and enjoy 2 hours of free parking while you visit Goodwill!