Whyte Avenue Goodwill Thrift Store & Donation Centre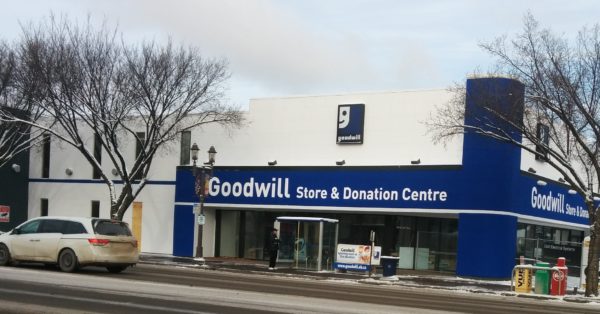 Address Info

10110 82 Avenue Northwest
Unit 205
Edmonton, Alberta
T6E 1Z4

Contact Info

Phone: 780-437-7156




Hours:

Monday: 10a.m.–7p.m.
Tuesday: 10a.m.–7p.m.
Wednesday: 10a.m.–7p.m.
Thursday: 10a.m.–7p.m.
Friday: 10a.m.–7p.m.
Saturday: 10a.m.–6p.m.
Sunday: 10a.m.–6p.m.

Holiday Hours:

Closed on December 24th and 25th
Closed on Good Friday
Closed on January 1st (New Year's Day)




Important Location Information

For the convenience of our customers and clients, parking is available in the Precise Parklink lot located half a block to the west of our location.
Please register your vehicle with the store staff, and enjoy 2 hours of free parking while you visit Goodwill!


Thank you for shopping at Goodwill-one of the largest employers of Albertans with disabilities.